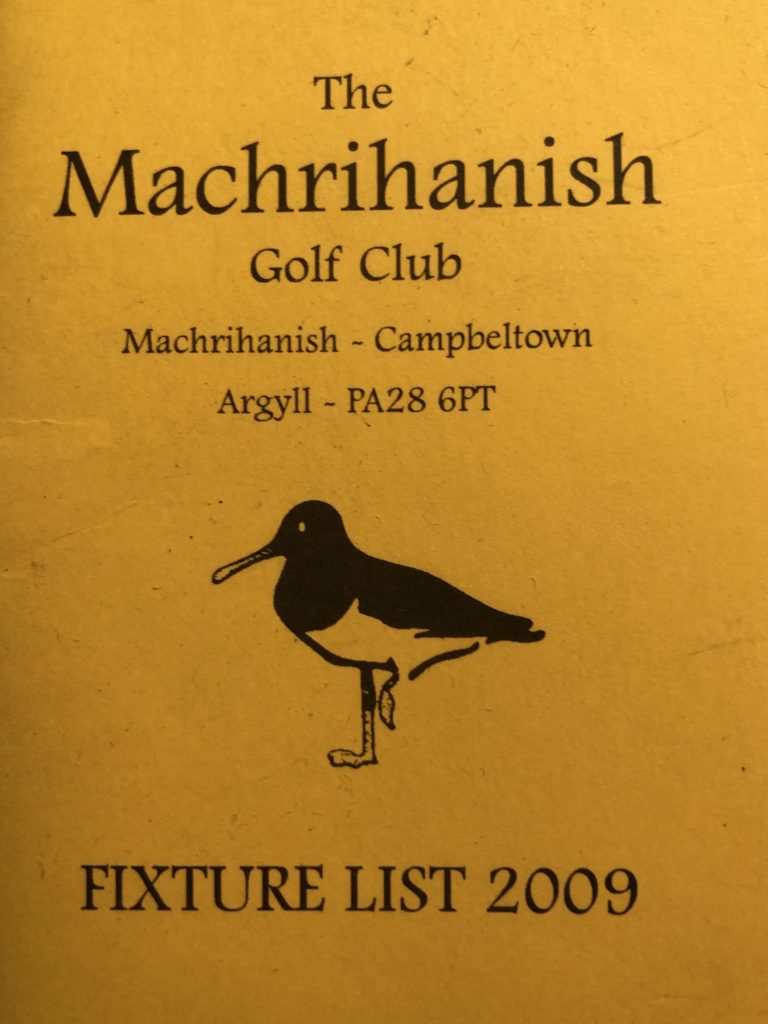 When I saw on twitter a couple of nights ago that the clubhouse at Machrihanish Golf Club was on fire, and appeared to be a total loss, I was hit with an overwhelming sense of sadness that I'm sure many golfers across the world felt. I first visited Machrihanish in 1994, after having first learned about the course in Michael Bamberger's classic 1992 novel To The Linksland. It was a 2 person trip with my Dad and we stayed at Machrihanish for almost a week, playing the course twice a day (or more!) and occasionally driving over to Dunaverty GC to play the course there. My memories of that trip are as vivid as if it had happened last week, instead of almost 25 years ago.
There is not a more welcoming club for visiting golfers in the entire world. The whole place is centered and focused on golf. The members seem genuinely happy for people to experience their course. Imagine, for example, Fishers Island or Maidstone welcoming the general public onto their hallowed and ultra-private grounds. Yet, like virtually every club in Scotland, Machrihanish allows visitors 7 days a week. In our very first round, we played in an event called the Jimmy Kerr Open and were paired with a local member called Fred. He proudly told me on the first tee that he was 81 years old and had been playing the course for most of his life. He practically flew around the golf course with his pull cart. His shots, with persimmon woods and blade irons that looked to be from the 1950's, were one beautiful low draw after another. He did not hit it far, but I cannot remember him mishitting a single shot. Fred gave us the grand tour of mighty Machrihanish, announcing the correct line on every tee and telling us what to avoid. It remains one of the most enjoyable rounds of golf I've ever played.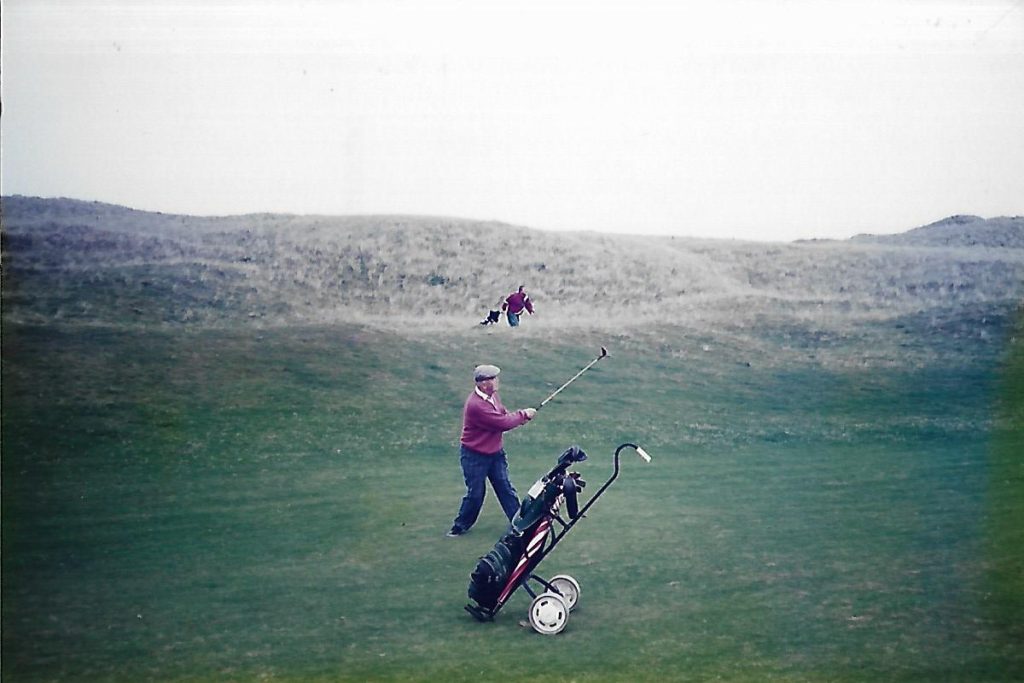 After the round, we retired to the aforementioned clubhouse to discuss the round and have a pint of Tennents 70, if not a dram or two of Springbank. The old clubhouse at Machrihanish was my favorite spot in the entire world of golf. A seemingly ancient structure with a bar/dining area that was all dark wood and leather, yet as unpretentious as The Shed at Sweetens Cove GC. Several members immediately asked me how we got on with Fred and how we found the course. They somehow seemed to know we were "the Americans" playing our first round there in The Jimmy Kerr Open. We sat with several of them at the large bay windows looking out onto the links and watched other players on 1 and 18. I know the club will rebuild, but it makes me extremely sad to think about that spot being gone forever. It was the true home of golf, in my opinion.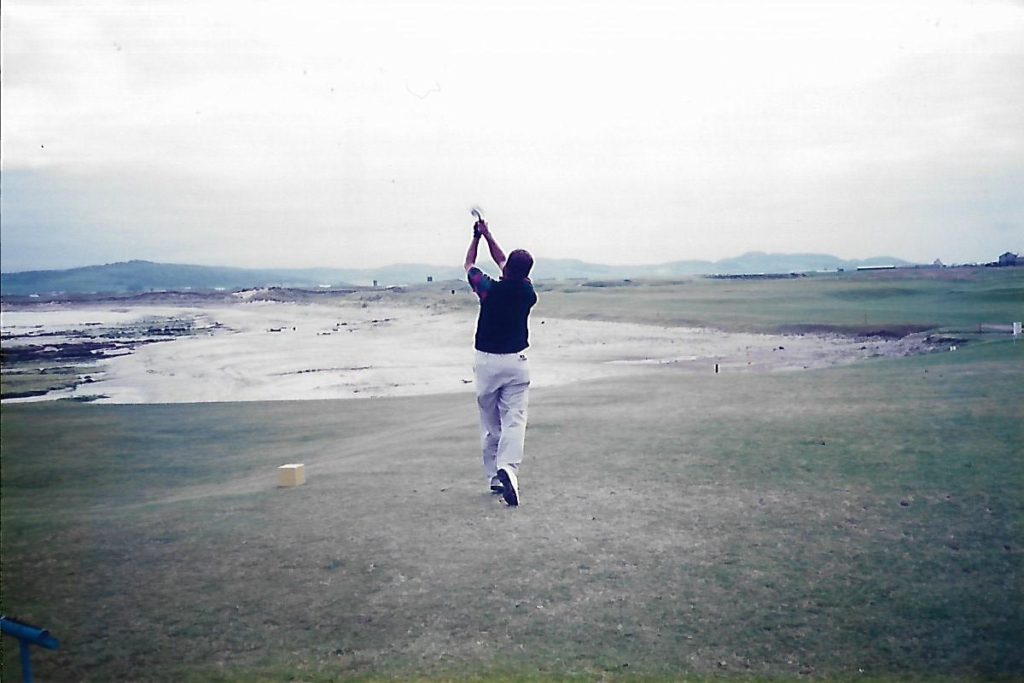 Ironically, I booked a tee time at Machrihanish for May 2019 the very same day that I learned the clubhouse had burned down. I am taking my son there exactly 25 years after that first trip I took with my Dad. He is 75 now and not able to go with us, although I know he wishes he could. I became a "Country Member' at MGC at the end of that 1994 trip and kept it for 16 years, until the financial collapse of 2009/2010 forced me to give it up. I was able to make a few more trips there while I had the membership, but this will be my first time to go back as a visitor. Something tells me we will be welcomed exactly the same way we were 25 years ago.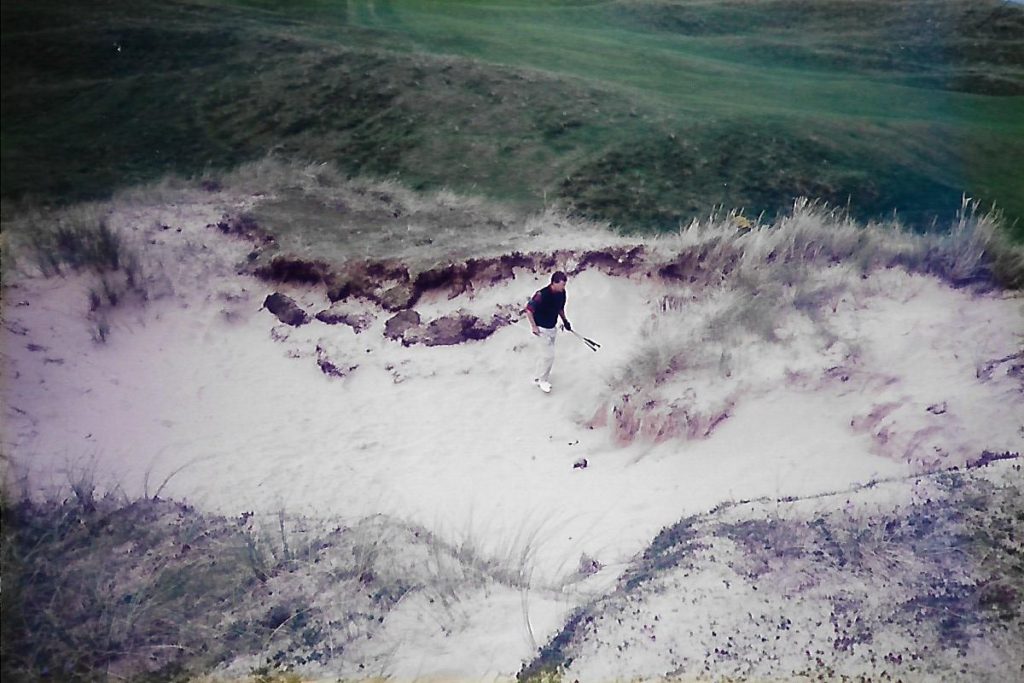 As an Architect, I love and appreciate buildings, but even historic ones can be replaced. The ancient clubhouse may be gone now, but a timeless links designed by nature (with a little help from Old Tom Morris) remains. What I'm sure also remains is the genuine warmth and love for the game that exists at Machrihanish Golf Club on the Mull of Kintyre in Scotland.
Donate to the Club Manager's family that lost their home in the fire here: