My favorite hole from each course – on a trip off the beaten path in Scotland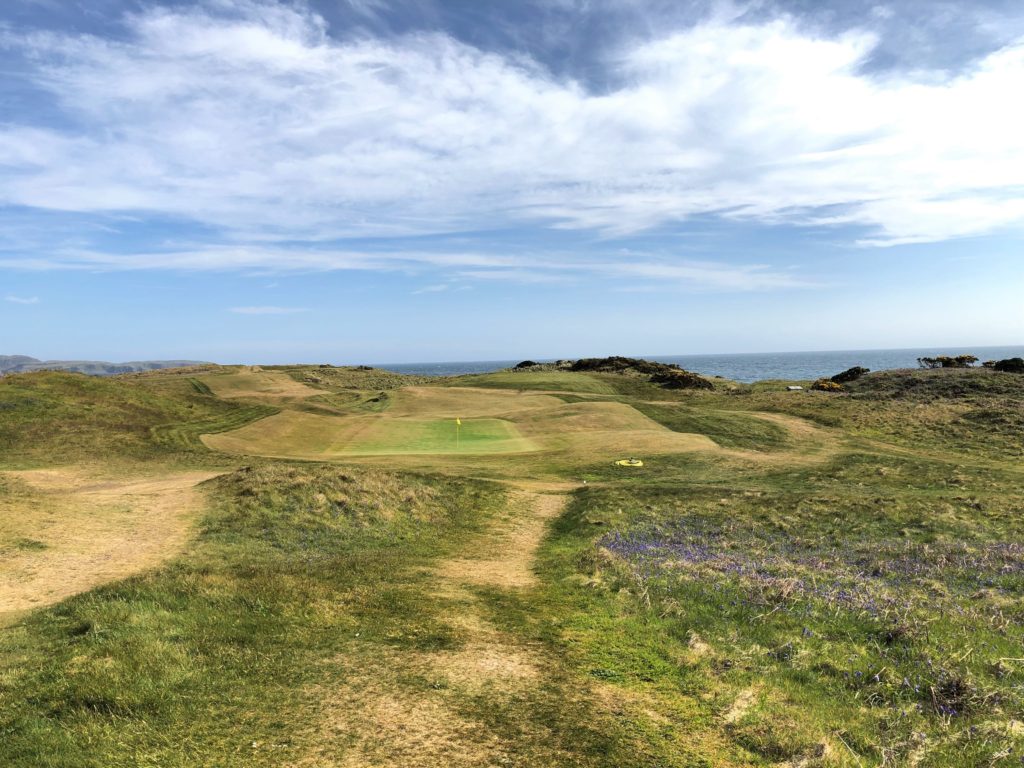 In May of this year, my son Jake and I took a long dreamed about golf trip to Scotland. We both wanted to go to places that are perhaps not as well known to many American golfers. The highest compliment we can give a place is to say that it is "hidden." The sense of discovery that comes with finding and playing places off the beaten path is a large part of the thrill of golf travel. I hope to write in detailed long-form about the trip and many of the places we visited, and on a much larger platform than jhartsellgolf.com, in the future. In the interim, here is my favorite hole from each course we played, in chronological order.
The 10th at The Golf House Club (Elie)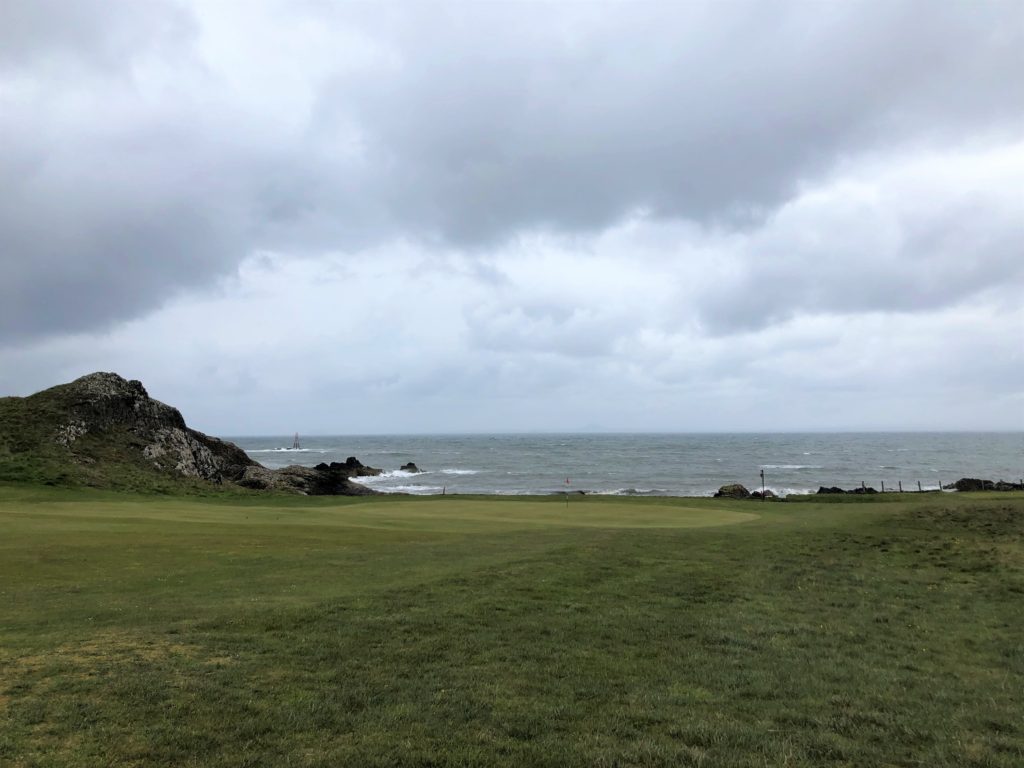 The 6th at Anstruther Golf Club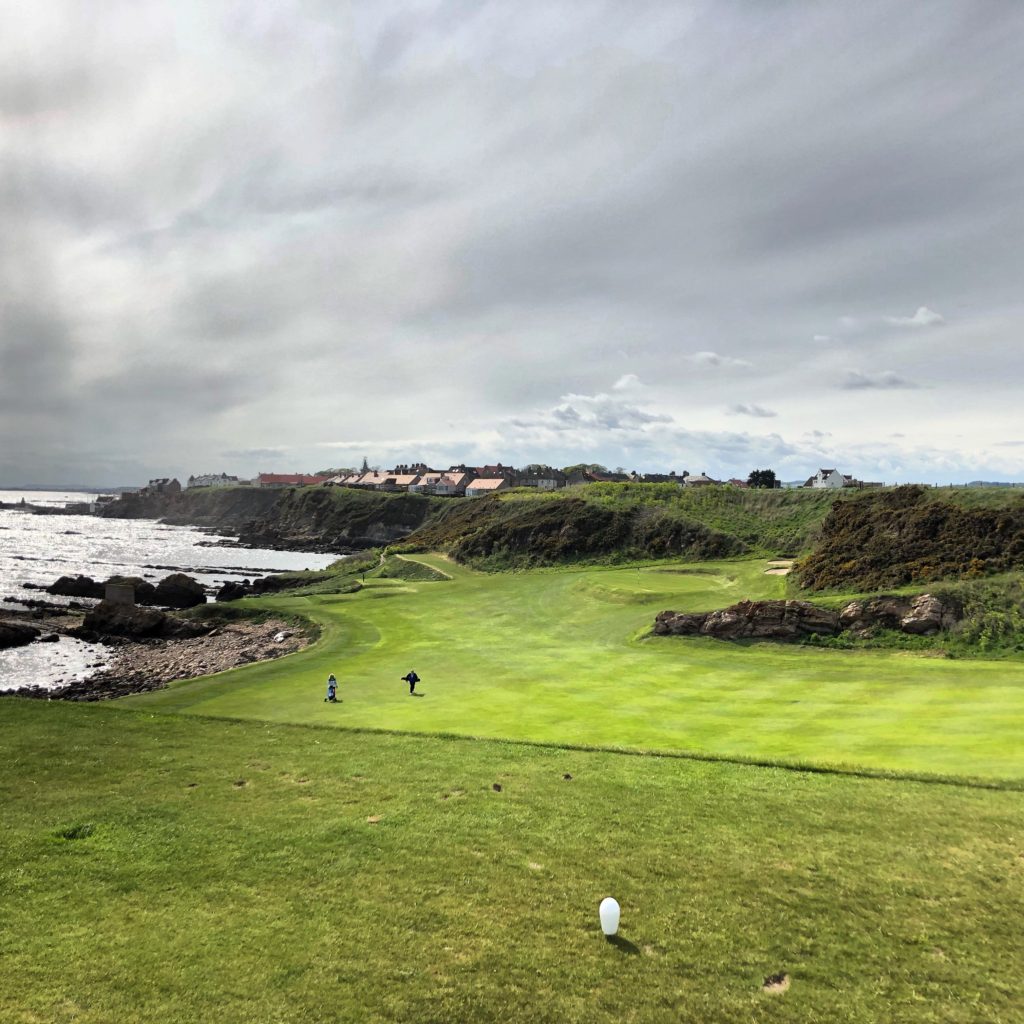 The 8th at Cruden Bay Golf Club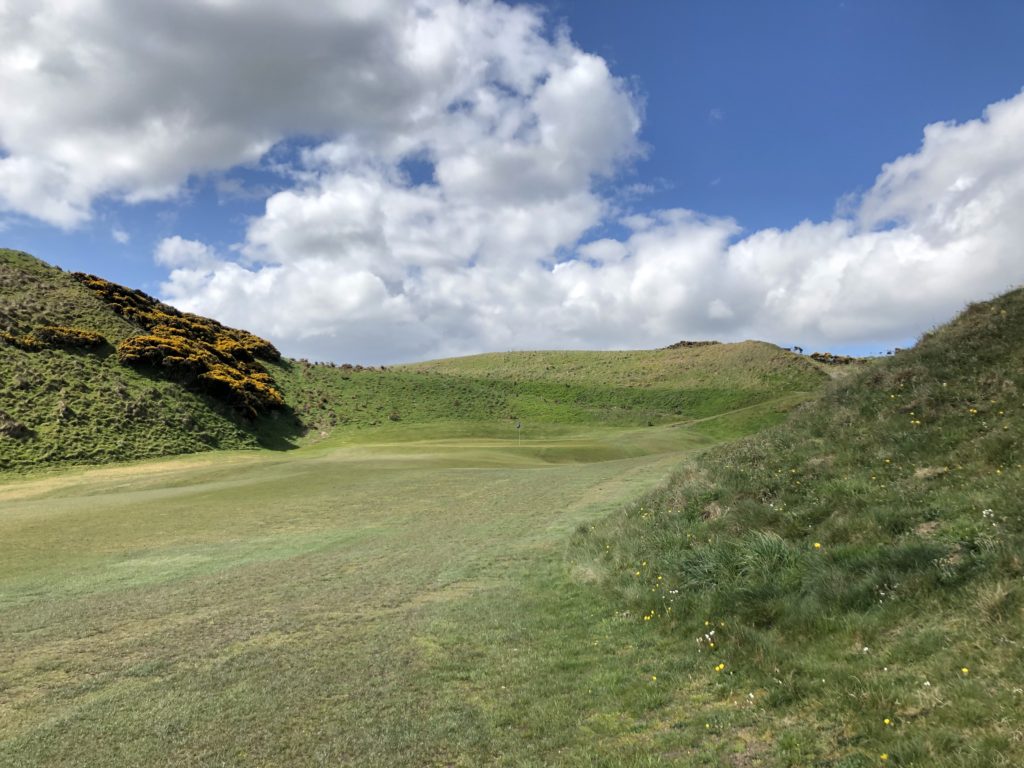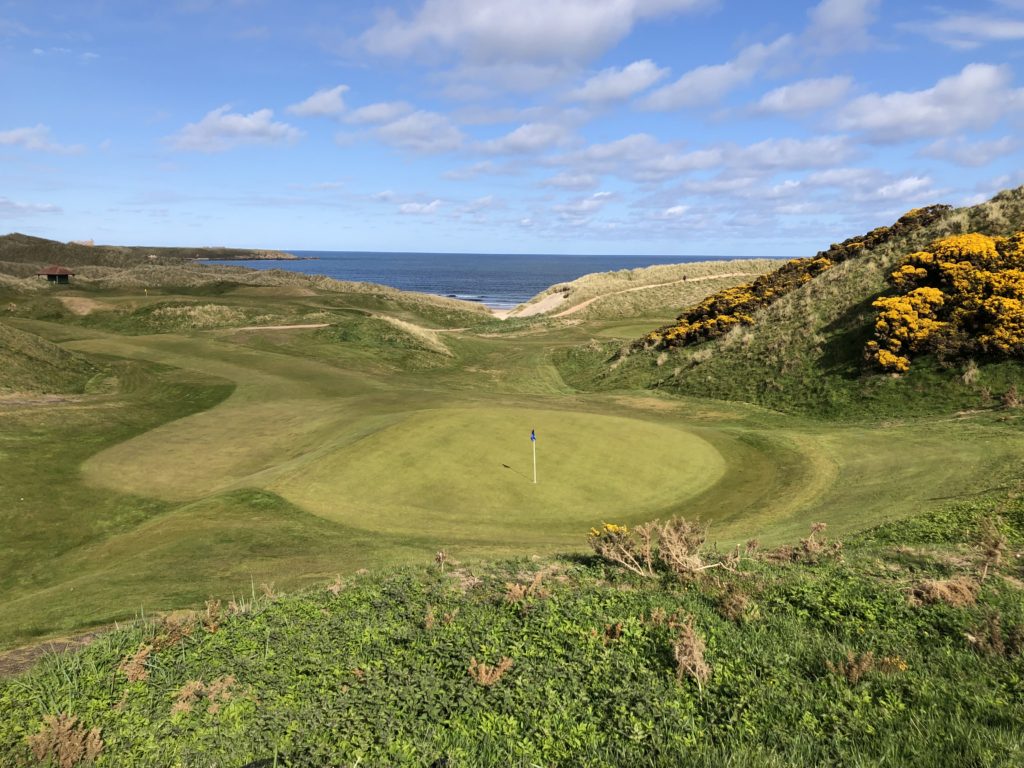 The 3rd at Fraserburgh Golf Club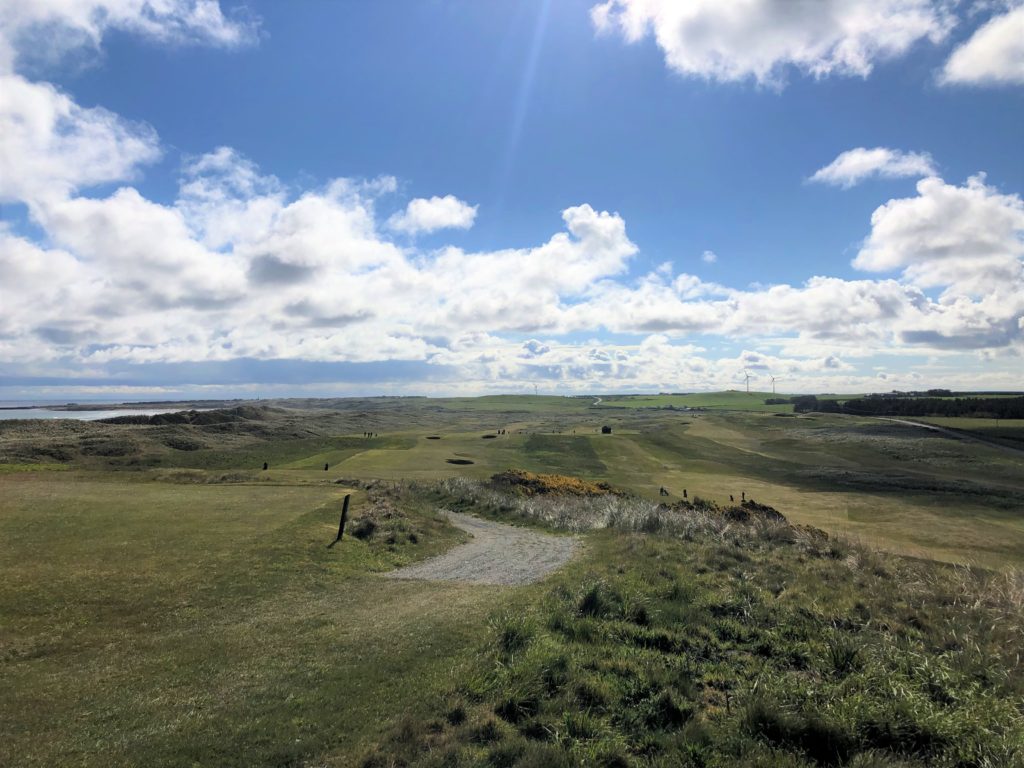 The 3rd at Cullen Links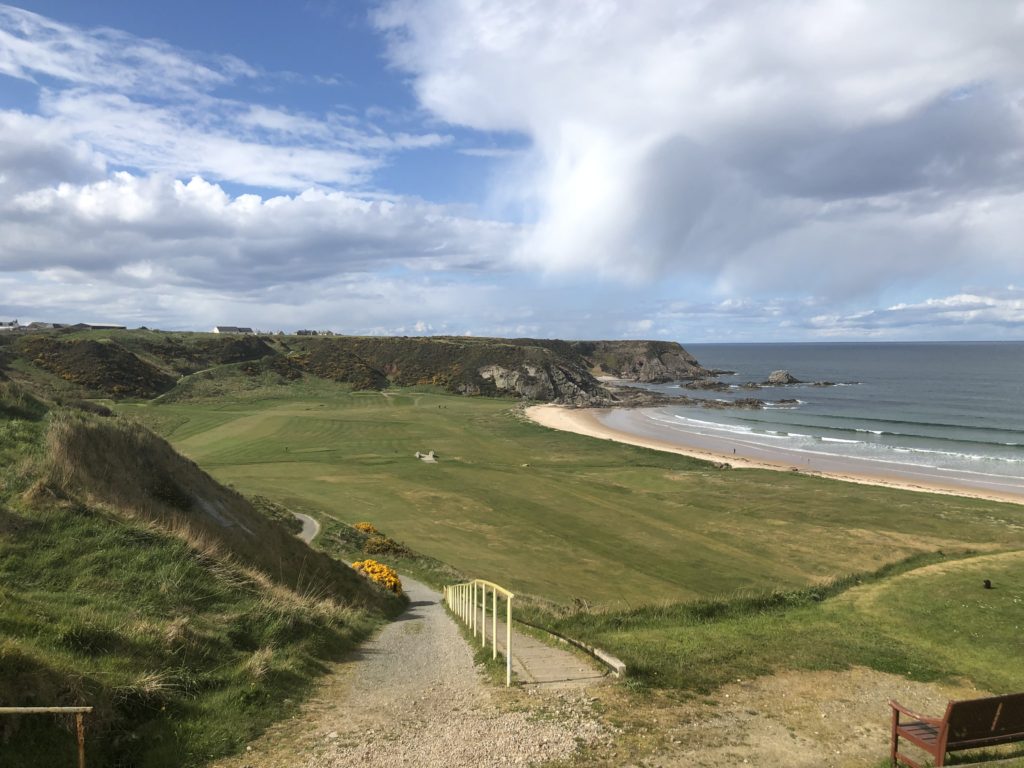 The 9th at Covesea Links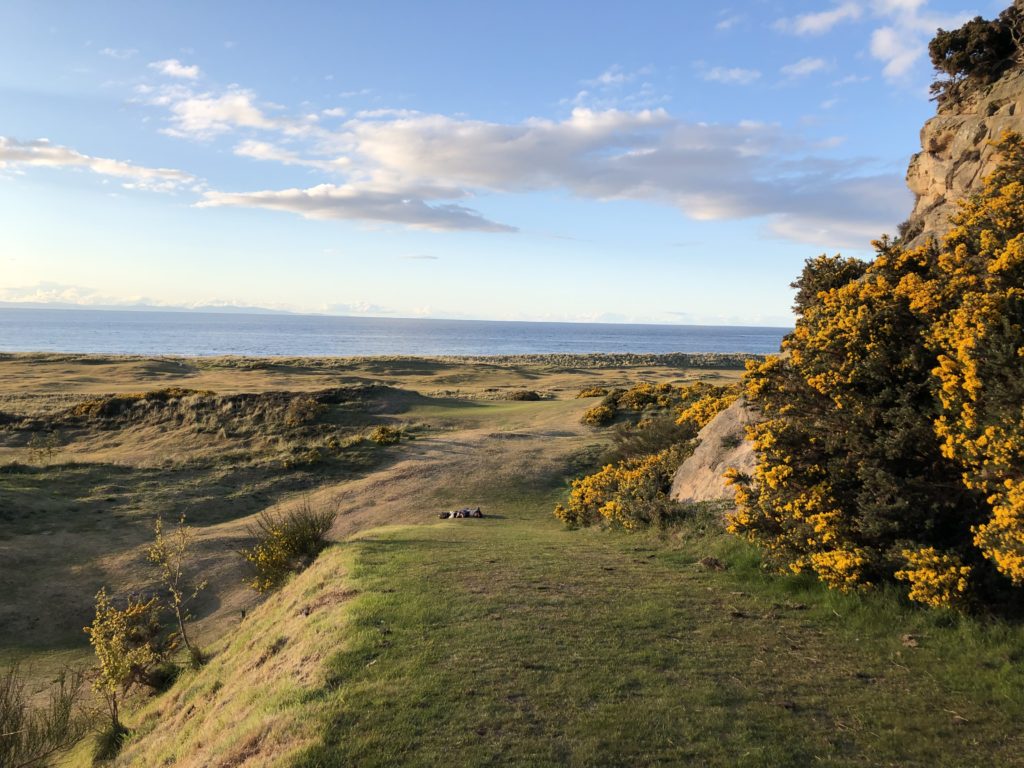 The 10th at Machrihanish Dunes
The 3rd at Machrihanish Golf Club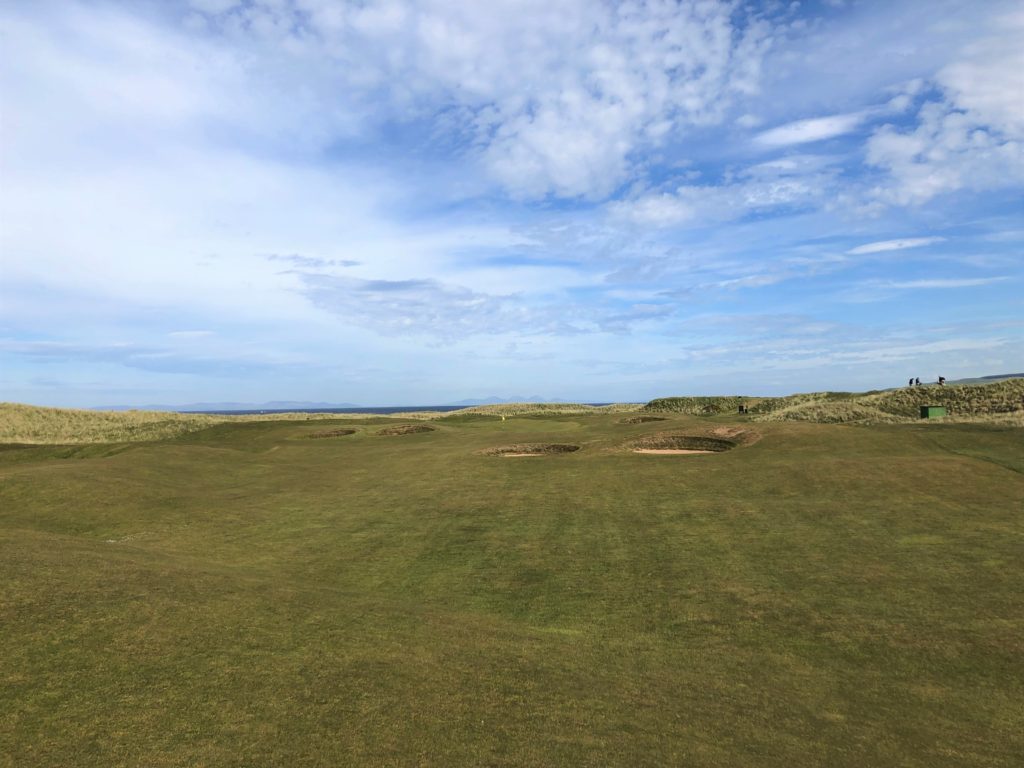 The 10th & 11th at Dunaverty Golf Club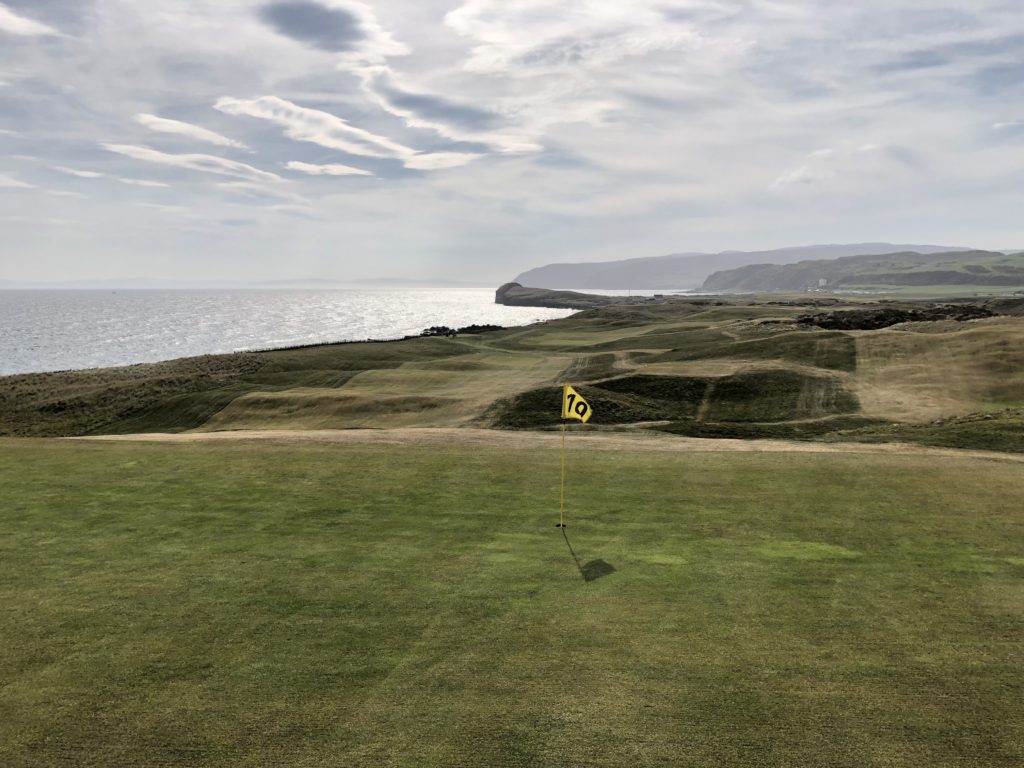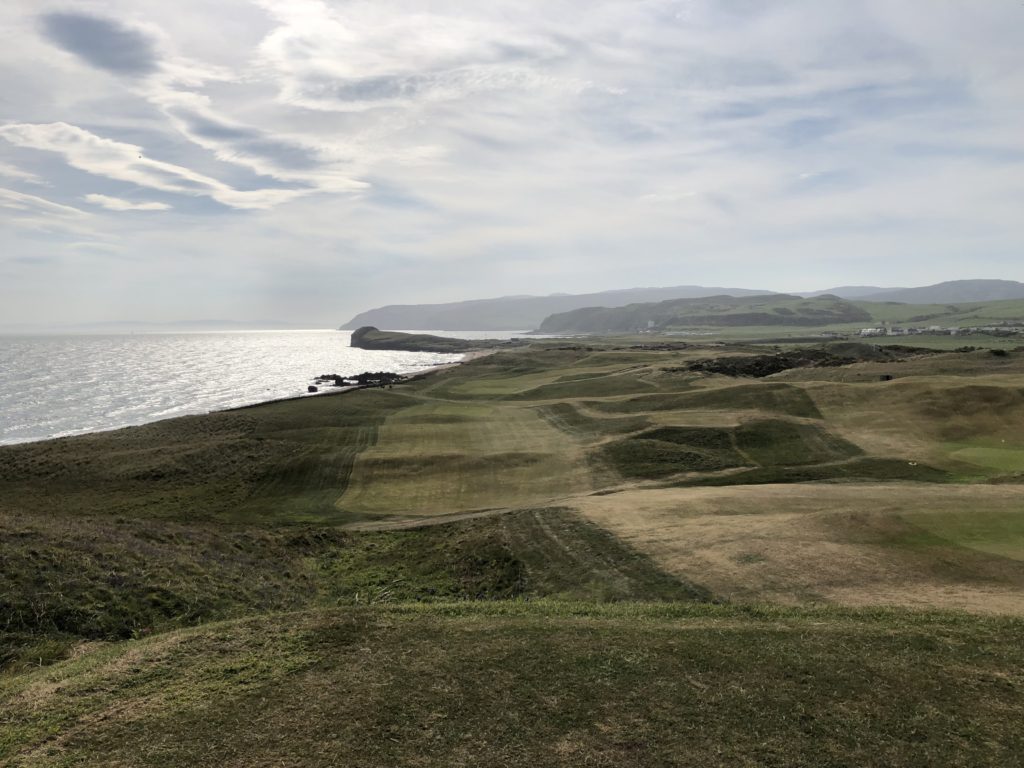 The 2nd at Carradale Golf Club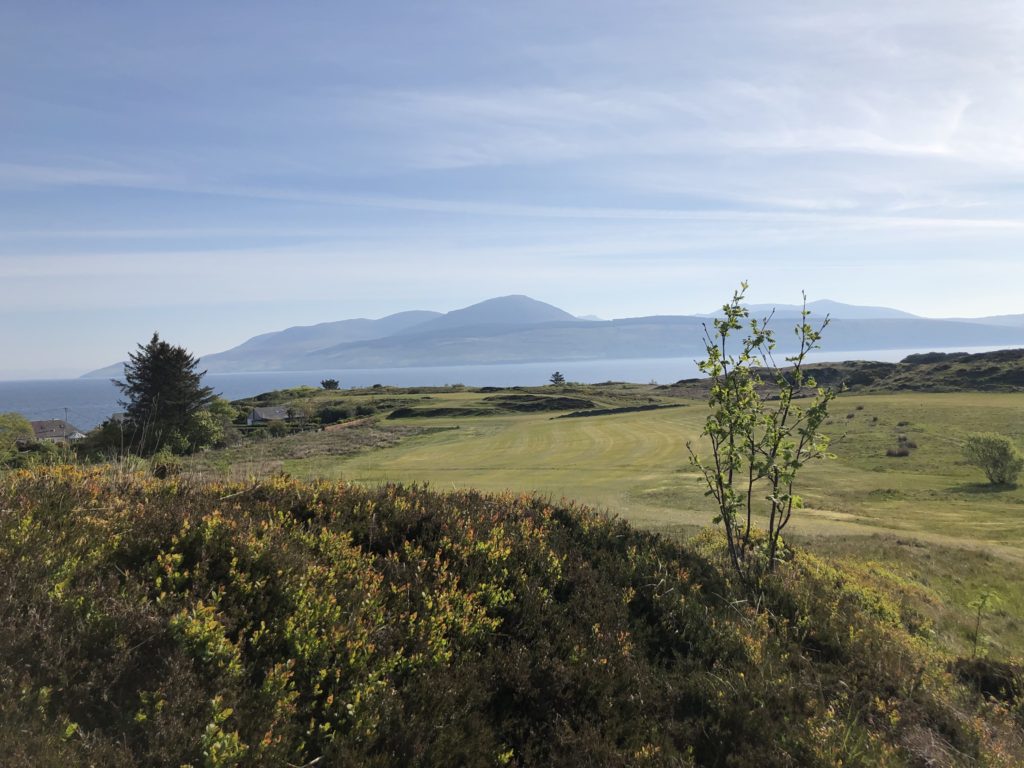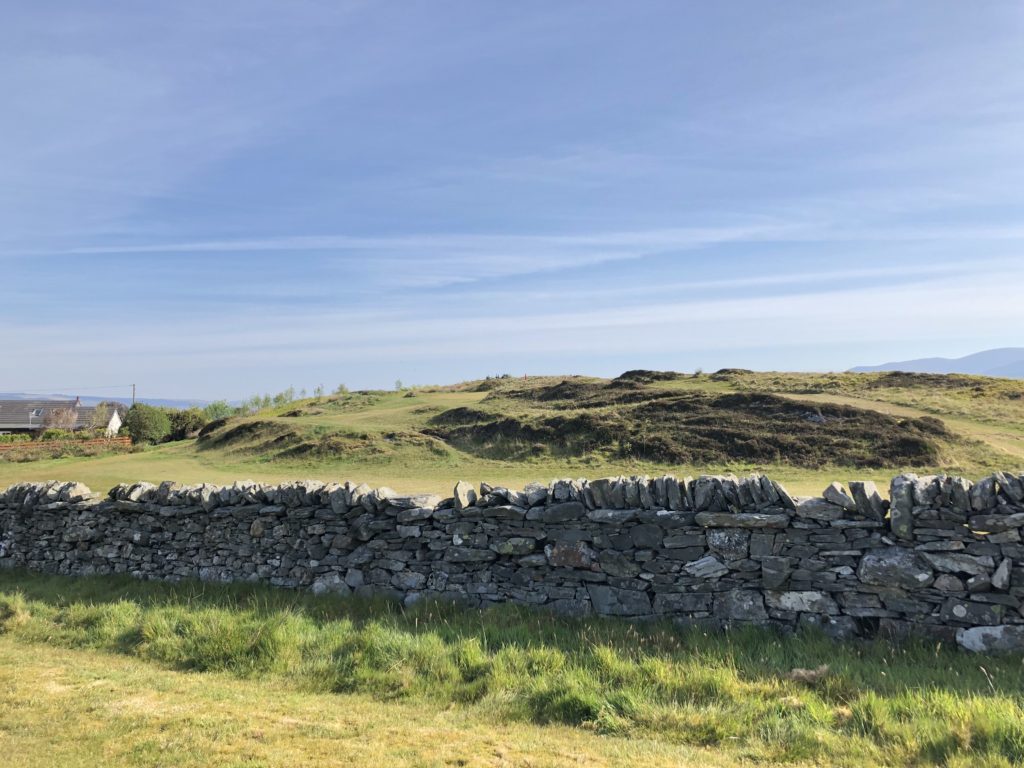 The 6th at Shiskine Golf & Tennis Club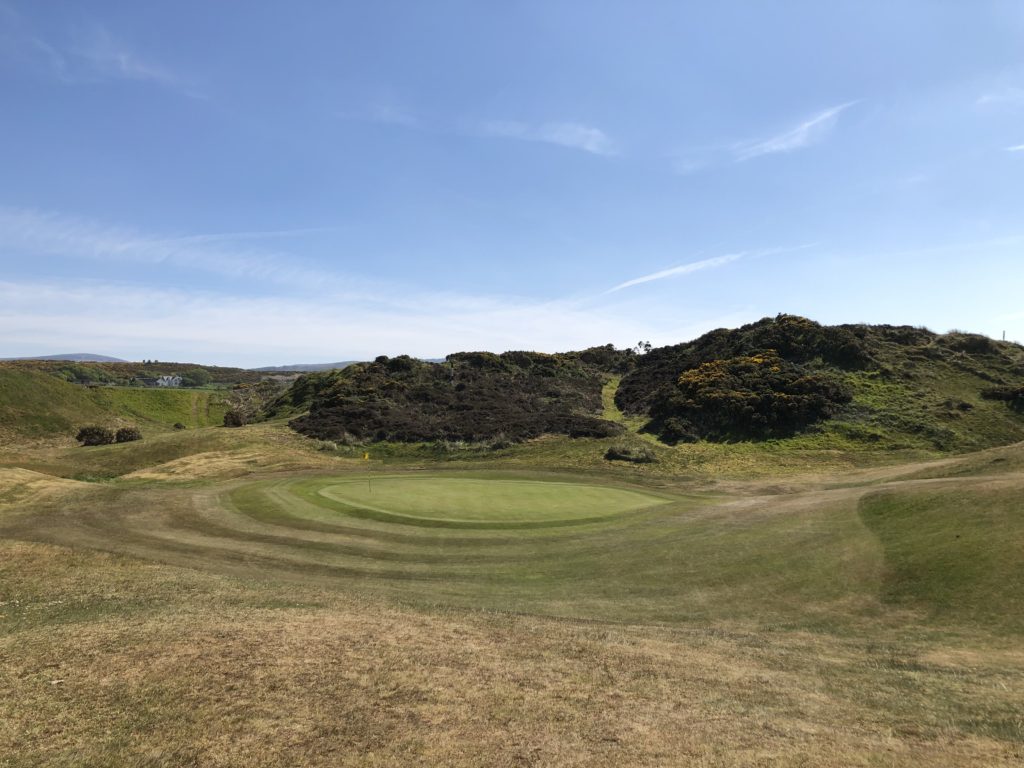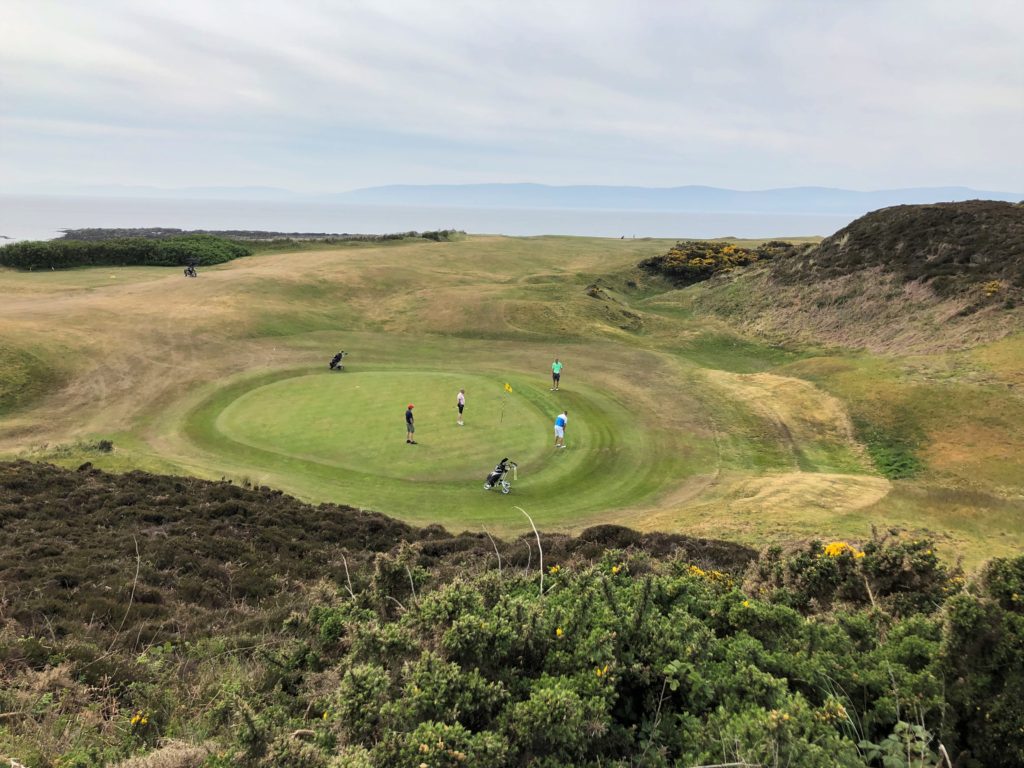 This is just a short preview of some of the places I will be writing about in the coming months. At these (hidden) cathedrals of the game, it is extremely difficult to pick just one favorite hole. In fact, I failed in the case of Dunaverty. Choosing favorite golf holes is a completely subjective exercise. Maybe it's the way the green sits just perfectly in the landscape that triggers the emotions. It could be the stunning views to the impossibly blue ocean, mountains of Arran and the sky beyond. Perhaps it can even be something akin to a religious experience on Mount Zion at Dunaverty Golf Club in Kintyre, Scotland.