Time just gets away from us.
Mattie Ross in True Grit by Charles Portis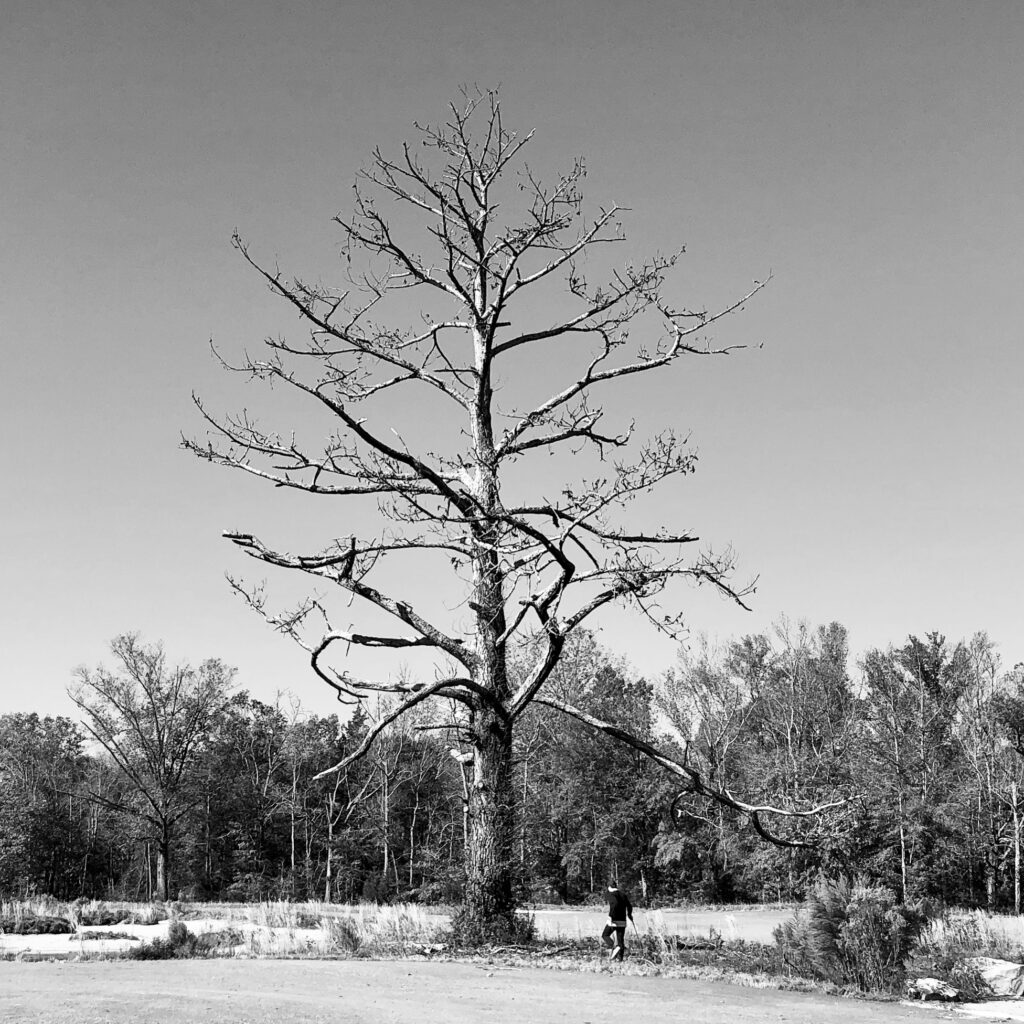 The first time I ever played Sweetens Cove is still vivid in my mind.  My son Jake was with me on a brutally cold day in late November.  The great Patrick Boyd had greeted us, by name, on the front porch of The Shed.  We were the only golfers to have come out on a cold, windy day.  Patrick believed so strongly in this still seriously struggling golf course in South Pittsburg, Tennessee that he stayed there for our entire 36 holes.
Not another soul came to the course that day. Patrick could have gone home to his family – he even joined us for several holes. I felt a sense of discovery that day that I had not felt since the first time I visited Dunaverty and Machrihanish, near the Mull of Kintyre in Scotland in 1994. Sweetens Cove restored my faith in American golf, which in my lifetime had largely become interminable $200, 5 1/2-hour rounds on boring McMansion lined golf courses. In many ways, it restored my faith in golf in general.

When we got around to the 5th hole on our first of four loops that day, Jake, a left-hander, hooked his drive straight at the large dead Southern Pine tree – which defined the rough area between the 3rd & 5th fairways. This species of tree is the most ubiquitous tree in the Southeast. They grow quickly and are often ignored. At that time, this one had not been long deceased. It still had all its branches. I have a beautiful black and white photo of Jake from that day on the wall in my office. He is walking towards the ghost tree. It makes me happy to look at it and remember how happy he was in that picture.
The construction photos from Sweetens Cove, which I used during the writing of The Secret Home of Golf, show that the tree was still very much alive during the creation of the course. Rob Collins & Tad King, of King Collins Golf, tore down hundreds of trees to create Sweetens, but they left this one. It was a work of artistic genius. Rob didn't even know that it would be die relatively soon, but it became iconic.

From my multitude of trips to SCGC over the last several years, I noticed that I always seem to get a photo of my playing partners with the ghost tree in the background. Looking back through all of them now, I see photos of my sons Jonathan, Jake and Jordan. In one photo, Jordan is hitting driver off the 3rd fairway to go for the green. I remember that he hit a beautiful low, rising cut that bounced once, past the tree, and ran up onto that devious, Satanic putting surface. He had an eagle putt. I see photos of my good friends John and Mark Allen, Seth Stewart, Rob Collins & Kevin Moore. To me, that dead tree was as much a symbol of Sweetens Cove as the iconic Dunwoody Pine behind the 1st tee.

You could see that the deceased pine was deteriorating, especially over the last 2 years. A bald eagle would often come perch on its last remaining top branch, which always made me smile. Brent Roberson, then the Course Superintendent, would always post a picture of the proud eagle. The branches had largely fallen off by that point, leaving only the main trunk standing in mute defiance of eternity. Yet, time just gets away from us, even ghosts.
The ghost tree collapsed on the day after Christmas. It had given us all that it could, which is all we can ever ask for. I haven't been able to play Sweetens as much as I'd like the last 18 months. I was there in October and took my usual photo of the 5th hole – the tree was almost gone then, if I'm being honest. It makes me sad that it's gone. To me, it symbolized the 3rd and 5th holes, which is the beating heart of Sweetens Cove. But this little course in South Pittsburg, Tennessee knows how to adapt. Maybe a monument will be placed to the proud old pine tree. At the very least, those of us who have played Sweetens with our family and friends will remember it as long as we are still around.