"Always you can imagine a longer drive, a more accurate approach, a more certain putt; never, or rarely ever, do you affect all three at every hole in the course." – Arnold Haultain, The Mystery of Golf, 1908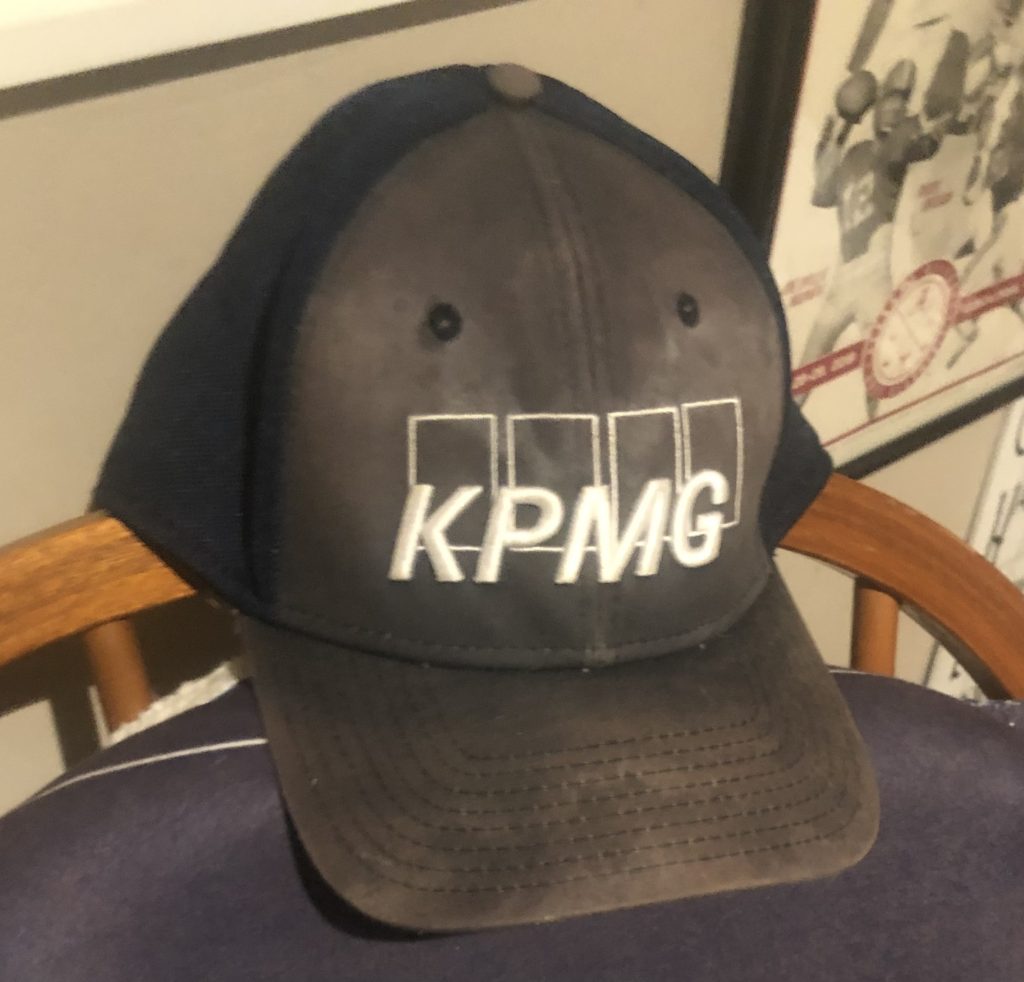 When I was growing up in the 1970's and 80's, my Dad and I would play this game for every major championship where we would each pick five players for the week- whoever had the lowest combined score for their players would win. We did this for probably ten years until I left home for college. My Dad always – always – picked Arnold Palmer. Arnold had virtually no chance to win a major at that point in his career. Why did he waste a pick every time on a guy that could not possibly win? I never really understood it until I got much older. He did it because he loved Arnold Palmer and truly believed that somehow Arnie would find a way to win again – even in his late forties and early fifties. I understand more now, as I picked Phil to win virtually every major for the last several years – knowing in my heart that he had very little chance. Phil Mickelson won the PGA Championship yesterday at almost 51 years of age.
For some reason, Phil engenders a great deal of severe – almost vitriolic – hatred from certain corners of the golf world. Ironically, many of these same people are huge Tiger Woods fans and refuse to criticize their own hero – surely one of the most flawed human beings to ever play a professional sport. Professional golf is ultimately entertainment and Phil is an entertainer. He has done many questionable things in his career. Certainly, he has made countless major mistakes on the golf course. Even his fans admit that he should have won at least twice as many major championships as his new total of six. I can think of four US Opens that he just gave away for no reason at all.
Everyone has flaws. In my mind, the stories of Phil's charitable acts far outweigh whether a friend gave him a stock tip or his manager allegedly talked to the Saudis about a possible new golf league. But does all this really even matter? He played brilliant golf for four days on one of the toughest courses on the planet – hammering the arrogant and hard to like Brooks Koepka "into a coke bottle," as my high school football coach used to say. It was a masterpiece of how to play major championship golf and it made me feel a little happy for a few hours. It was pure entertainment. It is unthinkable to win a major championship at his age.
A week ago my 21 year old son Jordan – who lived with us – died suddenly and unexpectedly. He was a great, beautiful golfer and Phil was his favorite player. I am not ready to write about most of what has happened. I am barely able to get out of bed. I hope that I am able to write my son's story later.
Jordan had a KPMG hat that he wore to almost every junior tournament he played in for probably 2 years. At some point, it finally wore out from the intense Alabama heat. Heartbreakingly, last week I found that it was still displayed in a place of honor in his room. Jordan never once mentioned anything negative about Phil. If he even knew about any of the things that Phil is so harshly criticized for, he did not care. In my mind, I have constantly replayed every single conversation I had with Jordan the last two weeks of his life.
The PGA Championship at the Ocean Course at Kiawah Island had fascinated Jordan for some mysterious reason that I cannot fully understand. He started talking about it almost right after The Masters ended, asking me questions about the layout and talking about whether the course favored certain players. He texted me pictures of certain holes. This went on for several weeks. He laughed off Phil's insane performance at the Valspar, while it annoyed me. Who goes from leading a tournament by two strokes to almost dead last?
Two weeks ago, I was in my office working with the door open and Jordan walked by. He stopped and said, 'Dad, does Phil have any chance at Kiawah?" "No," I replied simply. I went on to explain that the course was just too hard and Phil would never be able to drive the ball well enough to win. Jordan thought that Phil's short game could be a factor. I countered that he would have to keep the ball in play for the short game to even matter. I do not think my son accepted my negative outlook on Phil's chances.
I started not to watch the PGA yesterday. I remembered Jordan running around our house screaming when Phil got up and down for par on the 16th at Muirfield in 2013 – in my mind the greatest par save in major championship history. I remembered all the golf tournaments we had watched together. I remembered us following Phil for an entire round at the Tour Championship at East Lake a few years ago and Phil giving Jordan a high-five between holes. I remembered how happy he was when I surprised him one night with that blue KPMG hat. I was not sure that I could watch and I certainly did not want to see Phil collapse.
When Phil holed his sand shot for birdie on the 5th hole, I began to cry uncontrollably. I did not stop for the rest of the broadcast. I have this old KPMG hat in my office now. I am crying again now as I type this. Phil's ball striking was so beautiful to watch. Jordan would have loved so much to see it. I know he would have loved watching it with me.
I do not care who is judged to be a good or bad person. Anyone can be a fan of whoever they want to be. All I know is that my sweet son and I loved watching Phil Mickelson play golf.