A Golf Wonderland of the Isle of Arran
By Jim Hartsell
"Island golf, like island whisky, has a special tang, a slow burn and a long, peaty finish that lingers long after it has gone down." – Preferred Lies, Andrew Greig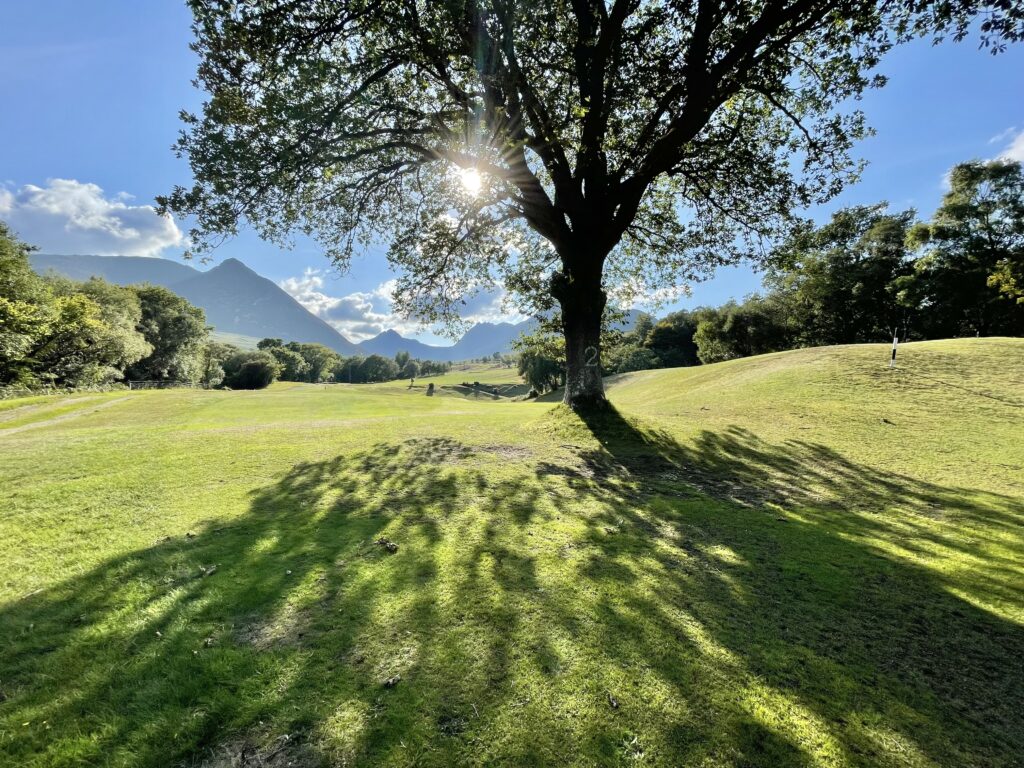 I first played Corrie on a stunning, blue-sky day in August of 2021. On previous trips to the wonderful Isle of Arran to play Shiskine, various Arran locals – ferry workers, bartenders, random people I met in pubs – had told me, almost as if in confidence, "You must play wee Corrie." I was finally here and standing on the 2nd tee, laughing to myself at the sheer lunacy of the hole. In fairness, it took me a couple of minutes to grasp its' concept.
Corrie is a nine-hole golf dreamscape located in Glen Sannox between the mighty peaks of Cir Mhor and Goatfell. On a clear day, the mountains do not look real. I can confirm that they are, as I once hiked up stunning Goatfell in my much younger days. Wisdom, unfortunately, comes with age and it took me far too many years to visit Corrie Golf Club. While on Arran, it is not to be missed – followed by long lunch in the adjacent Fran's Tea Room. You can settle your green fees during lunch.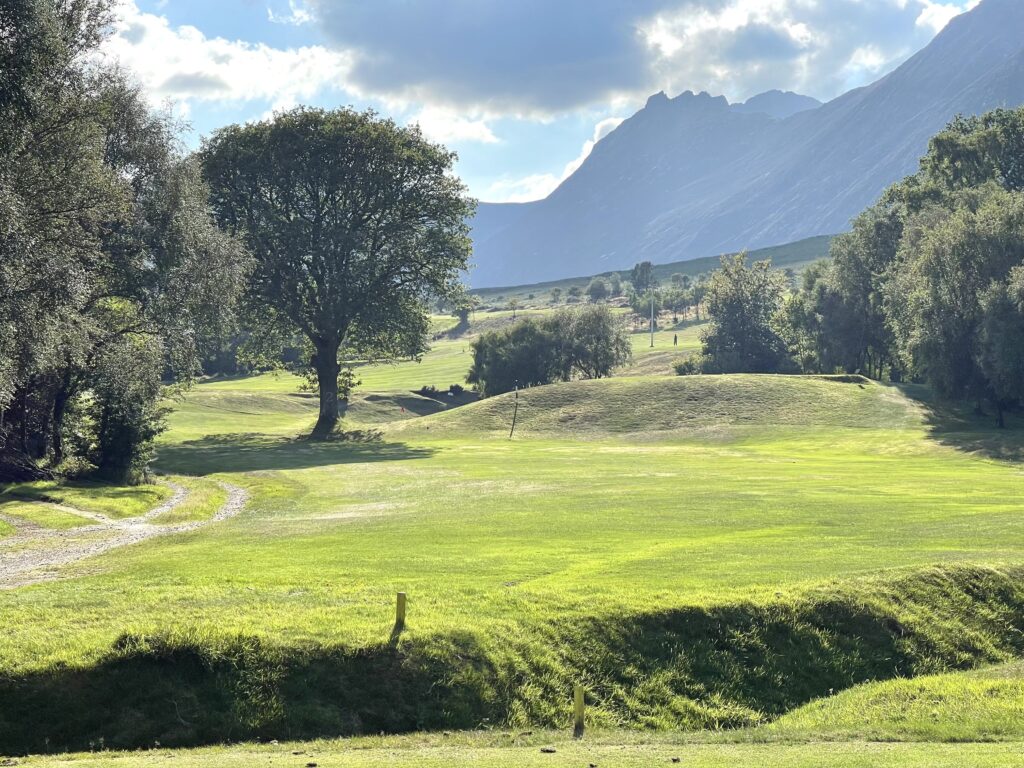 The 2nd hole is a par 3 of 199 yards from the Medal tees. Directly in front of the green sits a perfectly formed, 40 foot tall oak tree. This is my favorite tree in golf. The number "2" is spray painted on the ancient trunk. I hope the club never changes that. The tree completely blocks the entrance to the green.
I had the course to myself this day, so I walked up about 100 yards from the tee to survey the situation. It became clear that the green was a semi-punchbowl, which could only be accessed from playing well right of the tree off a large hill – on top of which sits the 3rd tee. I laughed to myself again. Only on an island in Scotland. You had to play away from the green to have any chance of reaching the putting surface.
I love playing golf with friendly people. The discussion that evolves during around is at least half the fun. Conversely, I also enjoy playing alone on an empty golf course. You can hit as many shots as you want. I hit 5 balls into the 2nd green at Corrie on this day, finally hitting a perfect 4 iron that landed near the top of the hill and rolled down the slope quickly to the true and pure putting surface. It finished up 10 feet from the hole.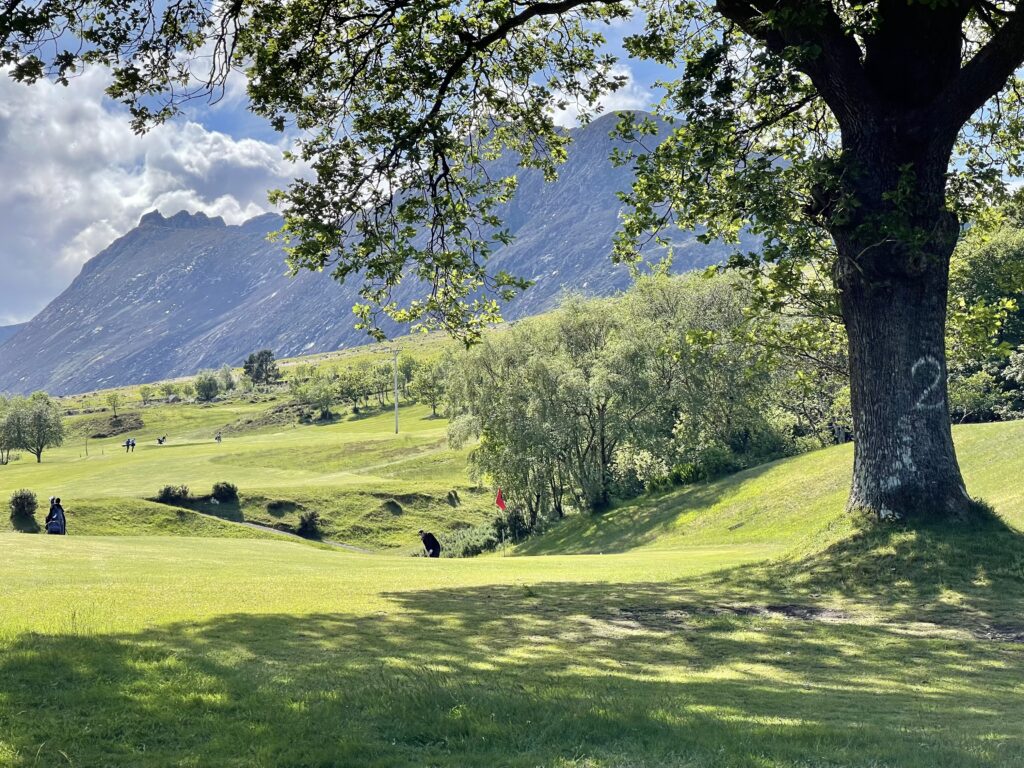 I played all 5 balls, with varying degrees of success – then I putted my best shot and made it. Was that a birdie? At Corrie, and on the Isle of Arran, I say it was.