Another fun, affordable, country golf course disappears in north Alabama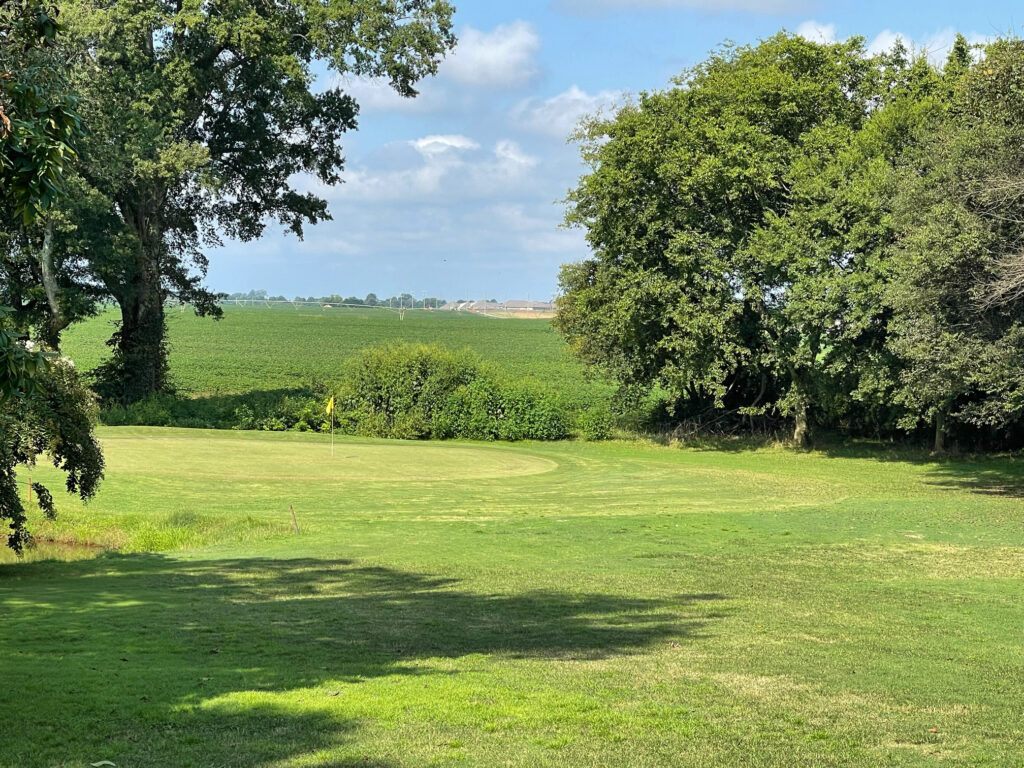 Fox Run Golf Club will be closing as of October 3, 2021.
We cannot thank our loyal customers enough for supporting us for so many years. It has been a wonderful journey. We purchased a cotton field in 1995, with the dream of building a fun and affordable course and for the most part we think we did that.
It has been our pleasure and honor to serve you and hope you have enjoyed it as much as we have! Thank you again to all our friends and family for your support.
Sincerely,
Fox Run management & staff
In Malcolm Gladwell's now infamous (among golf lovers) Revisionist History podcast episode A Good Walk Spoiled (curiously and arrogantly subtitled Rich people and their addiction to golf: a philosophical investigation) Gladwell attempts to present that golf is strictly a game for the wealthy. His overriding thesis focuses mainly on the courses themselves, arguing naively that the precious land that they occupy should be used for public parks – for all to enjoy. I just learned that Fox Run Golf Course in north Alabama recently closed and has been sold to a real estate developer for the purpose of subdividing it into residential lots. I'm sure some of the new homes will "start as low as $250k."
I did not personally know the former owner/operators of this fun, homemade country golf course in Meridianville, Alabama. I do know that every time my boys and I visited, often with my septuagenarian Dad, we were greeted in the most friendly way in the small clubhouse, always with a smile and a "thank you for coming out." The course was always packed with golfers – men, women and children of all races. It was a mere $30 for 18 holes the last time we played there this past summer. When we got to the first tee on a Saturday morning, there were at least seven groups waiting to tee off.
Meridianville is (was) a small, seemingly rural, town outside of Huntsville, the fastest growing city in the fastest growing county in Alabama. Massive housing developments have sprung up with alarming speed in all compass points around the city. People are looking for semi-affordable housing that gives them an easy commute into their technology, manufacturing or government jobs in Huntsville and Madison County. I worked in Huntsville for the first ten years of my career and always thought of it as a "big" small town. Those days are over. In a few years, I fear those places like Meridianville will be a miniature version of the sprawling, impossibly congested suburbs that surround Atlanta. The world moves on whether we want it to or not.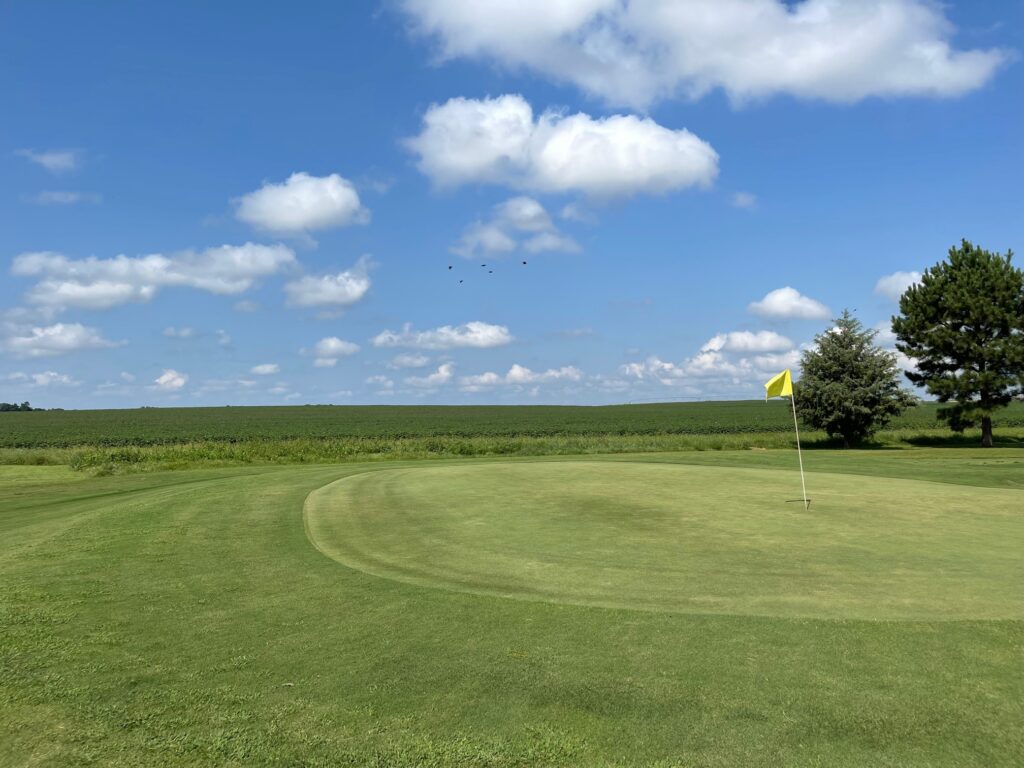 This alarming trend of smaller scale golf courses closing in Alabama has been accelerating for the past few years. In an unfortunate move in 2017, the city of Huntsville shut down Huntsville Municipal Golf Course – one of two public courses in the city. It was a fun, well maintained course that I often visited with my former coworkers to play a quick nine after work. It was always crowded with golfers. I can only imagine the volume of play it would have received during the current pandemic golf boom. To their credit, the city did keep the property as public land, turning it "Gladwell style" into a mountain biking trail and cross-country running park. Mountain bikers and cross-country runners must be more deserving than golfers.
In the case of Huntsville Municipal, at least the land did not become a multi-family housing development or yet another Walmart Supercenter. The lone remaining public course in Huntsville is the flat, featureless, massively overrun, Sunset Landing. It is located right next to the lengthy runways of the Huntsville International Airport and as about as scenic as you would expect.  It was originally called Jetport Golf Course and that is what most people still call it.  It is not a fun place to spend 5.5 hours dodging golf balls.
I am certainly not going to blame the owners of Fox Run for selling their golf course to a real estate developer. No doubt they probably spent most of their time over the past thirty years running the operation. It had to be a difficult job. Given the almost endless new home construction that is being developed in the former rolling farmland area along Highway 231 north of Huntsville, they must have made a substantial amount of money in the real estate transaction. They cannot be faulted for trying to make a profit for their family.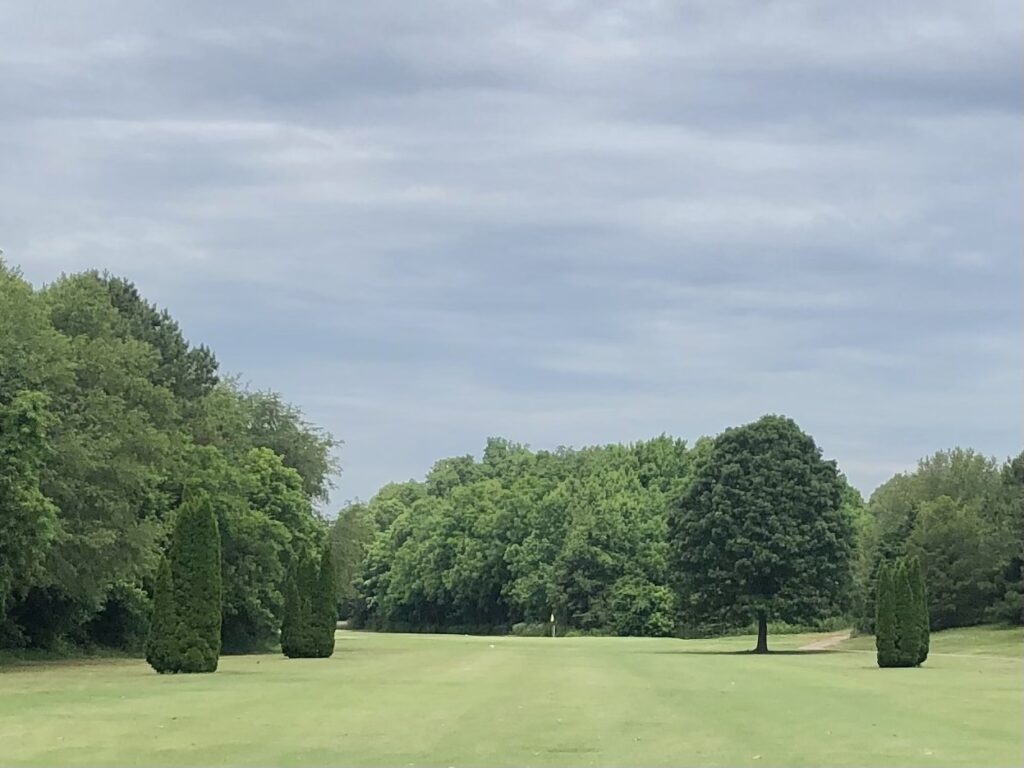 Having lived in north Alabama for most of my life, I can think of at least six of these type of fun, public golf courses that have closed in the last ten years. It is just a sad development for golf. These modest, homemade, country courses are becoming strip malls and housing developments at an alarming rate. As I reflect on all the time I spent with my high school golf teammates, and later with my own children, at these wonderful places that are all gone now – Cedar Ridge, Indian Hills, Valley Landing, Huntsville Municipal -– I feel sad.
These places are disappearing in the United States. They still exist, and always will, in a country like Scotland – because the virtues of golf are valued and integral to daily life. The small Scottish courses are also filled with dog walkers and others just out for a morning stroll. To oppose Gladwell's thesis, the people that played these now vanished north Alabama courses were not wealthy – they were looking for affordable places to play golf with interesting (albeit often homemade) layouts. When these places have closed, with one notable exception, they have not been magically designated as natural areas for public recreation. That is not how it works in America.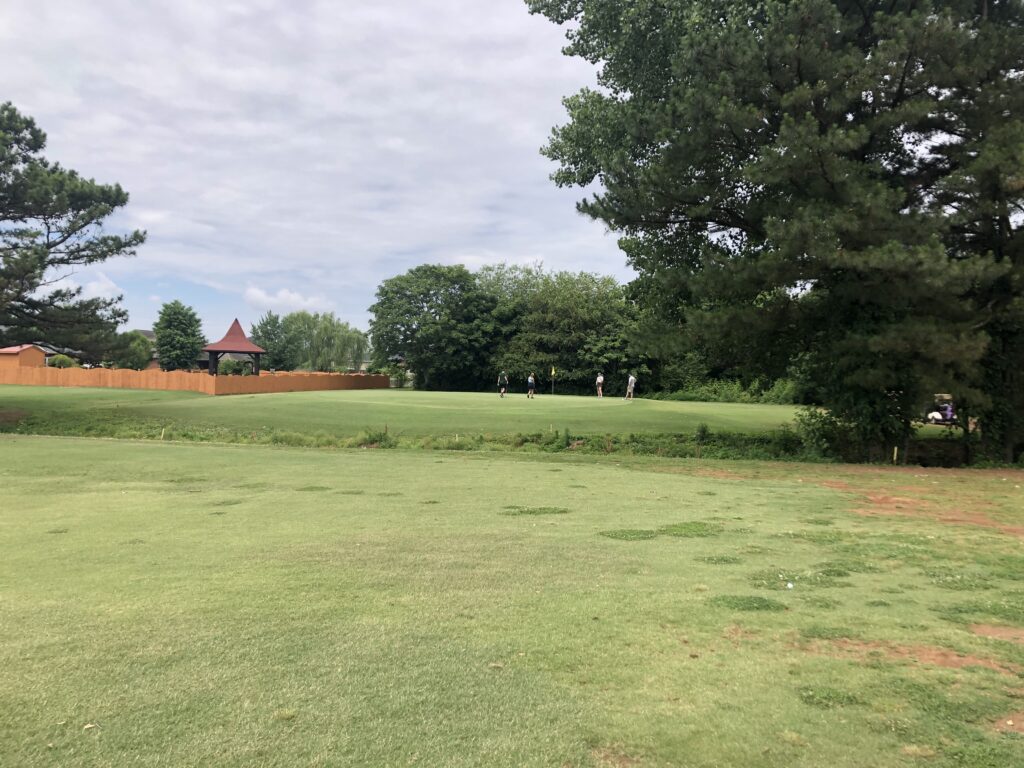 Golf courses are, on balance, good for the public and the environment, whether they are open to everyone or not. Sadly, another 120 acres of gently rolling golfing ground in North Alabama will soon be filled with swimming pools and three car garages. The golfers of north Alabama now have one less affordable, fun, quirky and friendly place to enjoy. That is an unfortunate development.